With holiday entertaining on the minds of many this time of year, it's important to take steps to make setting the table stress-free and keep focus on what really matters – spending time with loved ones.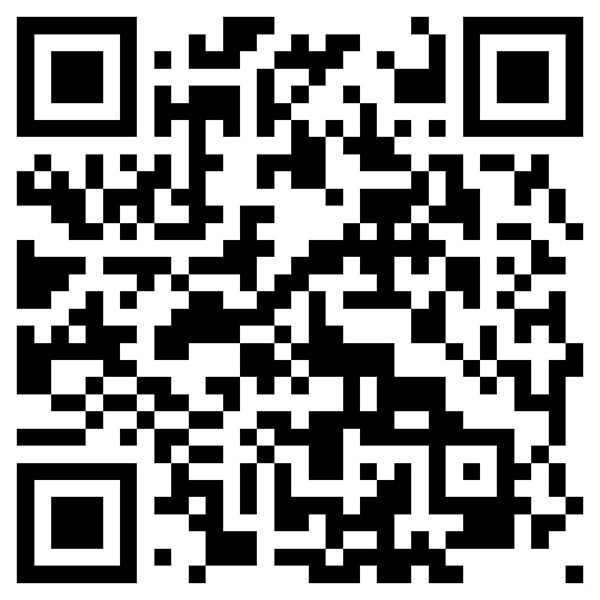 With 92% of customers expressing some level of concern about inflation, according to Walmart's Holidays 2023 Seasonal Survey, it's important to take steps to save time and money during an expensive time of year.
To help combat inflation, the retailer – which has saved customers more than $1 billion on seasonal baskets and rollbacks during the past year – is offering holiday meal options with all the trimmings at a price lower than last year. Visit walmart.com/holidaymeals, or use the app, to find everything you need for the holidays. This includes meal deals in a single click that can be picked up or delivered in less than 90 minutes.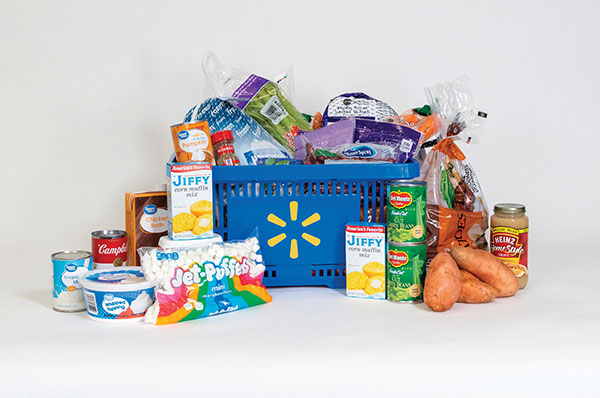 Holiday Dinner from Scratch
For the host or hostess that enjoys preparing the holiday meal completely from scratch, this bundle includes 30 must-have ingredients to feed 8-10 loved ones. Using your favorite recipes, you can make a whole turkey and ham as well as stuffing, green bean casserole, sweet potato casserole, mac and cheese, mashed potatoes, cranberry sauce and candied carrots. This basket does not skimp on dessert either with ingredients like canned pumpkin and whipped topping for homemade pumpkin pie.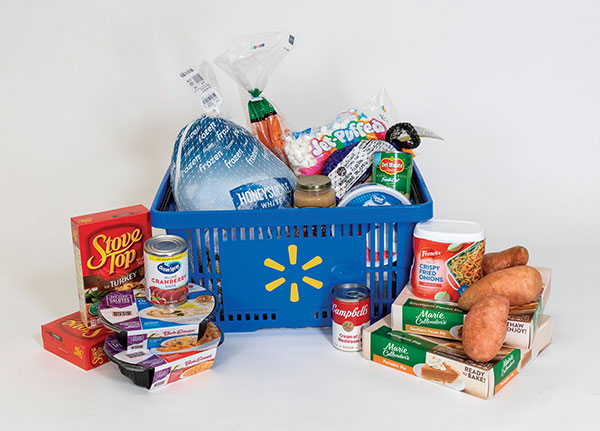 A Convenient Holiday Dinner
Complete with ready-to-bake options for those who want to simplify cooking and set the table in a pinch, this convenient basket is filled with 21 family favorites like turkey, spiral ham, ready-to-heat macaroni and cheese, mashed potatoes and dinner rolls along with premade stuffing mix, cranberry jelly and turkey gravy to feed 8-10 people. Thaw-and-serve pecan and pumpkin pies are also included along with whipped topping to get dessert on the table quickly.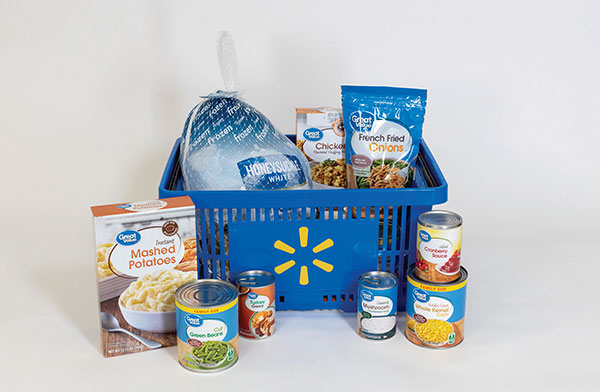 For Smaller Holiday Gatherings
From turkey to dinner rolls, this basket features must-have ingredients for a holiday meal for six. Made up of items from Walmart's private brands, the basket features a 16-pound turkey and ingredients to make green bean casserole, stuffing, mashed potatoes and corn. Prepare the meal using your favorite recipes and serve with the turkey gravy, cranberry sauce and dinner rolls – perfect for cashing in on the savings and serving a smaller group.
Photo courtesy of Shutterstock (family holiday dinner)

SOURCE:
Walmart